1.0L TDDI Diesel Engine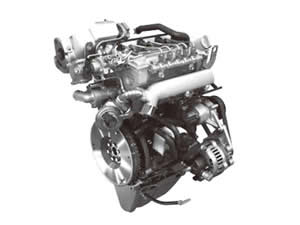 The 1.0L TDDI diesel engine is a self developed engine of CHERY, which is manufactured sharing the same platform of our 481and 484 series gasoline engine. Integrating numerous advanced technologies, this 1.0L diesel engine boasts not only high power performance and fuel economy of diesel engine but also cleanliness and quietness of gasoline engine.
The 1.0L TDDI diesel engine is known as the new generation green engine with 20-35% less fuel consumption than common gasoline engine and Euro III emission standard. It is a kind of three cylinder engine designed by means of TDDI technology. The turbo charger and common rail injection system are all introduced from Borger Warner.
The 1.0L TDDI diesel engine has excellent torque performance. It can reach its peak torque of 129Nm at the speed of 2000rpm, although its power is only 46kw. This property can reduce fuel consumption and is quite beneficial to heavy-load carrying at low speed as well. For minivan, this Euro III engine is perfectly suitable.
1.0 D Characteristic Performance Curve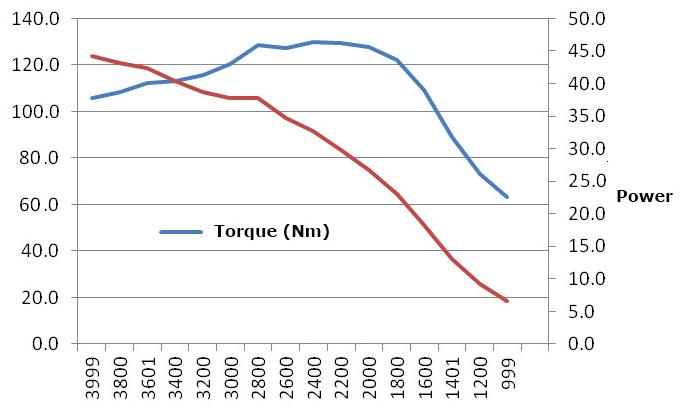 Technical Parameters of 1.0L TDDI Diesel Engine
| | |
| --- | --- |
| Code | SQR372A |
| Model | 1.0 TDDI |
| Fuel | Diesel |
| Type | L3, DOHC, TCI, Common Rail, EGR System |
| Displacement (L) | 0.999 |
| Bore × Stroke (mm) | 72×81.8 |
| Compression Ratio | 17.5 |
| Rated Power (kW/rpm) | 46/3600(62.6hp) |
| Max. Torque (Nm/rpm) | 129/2200 |
| Specific Power(kW/L) | 46.0 |
| Overall Dimensions L×W×H(mm) | 608×787×507 |
| Weight(kg) | 128 |
| Emission Standard | Euro III |